LPC (Trull) Ltd have over 20 years' experience of providing a professional service to individual clients, companies and other organisations. Our team of Chartered Town Planning Consultants have expertise covering a wide range of projects.   
New Build Housing Schemes
Our practice has experience of dealing with a range of new housing developments, from one or two dwellings up to major housing schemes.
Prior Approvals
The change of use and conversion of commercial and agricultural buildings by Prior Approval is one of our main services. 
Rural Development
We have experience in all aspects of rural planning, including new-build projects, extensions to existing buildings and conversions.
Urban Development
Our team of planning professionals have worked on many urban projects.
Lawful Development Certificates
We have many years of experience preparing Certificates of Lawfulness and of assisting our Clients with these matters.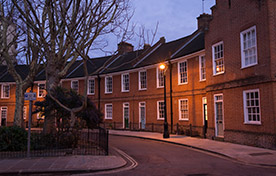 Neighbourhood Planning
Our practice has the expertise in advising Parish Councils and private individuals on all aspects of the Neighbourhood Planning process.
Building Conversions
We have a large amount of expertise in handling building conversion schemes including domestic out-buildings, agricultural barns, and industrial and commercial buildings
Appeals
Our professional team handle a wide variety of planning appeals including residential and commercial schemes ranging in scale from minor householder projects up to large scale major schemes
Your message will be transferred to our admin team who will pass it onto one of our Chartered Town Planners.
LPC (Trull) Ltd, Tetbury, Gloucestershire, GL88SQ